Dr. Jesse Maina Kinyua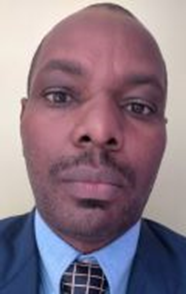 Name: Dr. Jesse Maina Kinyua
Title/Qualification: Ph.D.
Position: Chairman of Department
Department: Economics
School:   Business & Economics
Area of Specialization:  Strategic Management; Economics
Contact Address: P. O. Box 6 – 60100, Embu
E-Mail: This email address is being protected from spambots. You need JavaScript enabled to view it.
Short Biography 
Dr. Jesse Kinyua is lecturer and Chairman of Economics department at the University of Embu. He is a Lecturer in Strategic Management, Entrepreneurship, International Business and Economics. He has developed curriculum in the School of Business and Economics. Quality Management in examination processing in the department. He is also a part-time consultant in strategic management, strategy and Change management.
Post Graduate Students under my supervision:
He has Supervised many Masters and PhD students in research.


Student Name & Reg. No     


Title of the Thesis 


Stage of Completion

Harriet Karimi (MBA)
D530/1024/2014   
Effect of Technology and Information Systems On Revenue Collection by the
County Government of Embu, Kenya
Completed Year 2017
Abel Nyangemi MBA
D530/1021/2013
Organizational Factors that influence Implementation of Strategic Plans in
Private Secondary Schools in Nairobi
Completed Year 2017
 Eunice Wangari Mureithi
D530/1019/2013
MBA
Influence of Organizational Leadership on Implementation of Strategic Plans in
Universities in Mount Kenya Region, Kenya  
 Completed Year 2019
 Edwin Njoroge Murai
HD333-C003-3070/2015(JKUAT)
MBA
 Assessing the Digital Strategies Used by
Commercial Banks in Improving
Competitiveness In Kenya (A case of Equity Bank)
 Completed Year 2019
 Ndegwa, Doris Wangari
HD333-COO3-1776/16(JKUAT)
MBA
Strategic Measures Employed by the National Drought Management Authority for Drought mitigation in Kenya   
 Completed Year 2018
 Ezekiah Kimani M'Kuma
D860/152/2015
PHD  
  Dynamic Capabilities and Strategic Positioning In Telecommunication Industry In Kenya   
Remaining with one seminar.
Have published 3 papers
 Gachora Susan Wanjugu
D860/161/2015
PhD
Blue Ocean Strategy and The Financial
Performance of Manufacturing Firms In Kenya 
 Completing
 Chege Purity Nyambura
D860/154/2015
PhD    
 External Organizational Context and Performance of Business Process Outsourcing Sector In Kenya  
 Graduated in 2021
 Mwenda Geoffrey Justus
D860/176/2016
PhD   
 Strategy Implementation Interventions on Performance of Public Hospitals In Mount Kenya Region   
Awaiting to present results
 John Mutugi Gachoki
D860/195/2017
PhD   
 Diversification Strategies, Corporate Cannibalization, Environmental Munificence and Performance of Insurance Companies In Kenya   
 Publishing
 Mutegi Tetu Mwenda
D80/204/2017
PhD   
 Workplace Safety and Employee Productivity In Manufacturing Firms In Kenya   
Has completed data analysis
 Muketha Joan Karambu
D/860/178/2016.
PhD   
Green Marketing Practice, Competitive Strategy And Performance of the Floriculture Firms In Kenya.   
Analyzing data
 Trinner Mukamba Mabele
D860/229/2018
PhD   
 Employee Management Practices And Health Service Delivery In Public Hospitals In Kenya   
Doing BPS proposal correction
 Njeru Wakina Catherine
D530/1046/2014
MBA   
 Organizational Design Factors and Strategy Implementation in Anglican Churches:
 Embu Diocese   
Working on the last chapter
 Victor Mokaya
HD333-C003-6288-2015 (JKUAT)
MBA   
 Financial innovation, business strategy and mobile credit growth in Kenya: a case study of selected commercial banks in Kenya   
 Proposal presentation
Beatrice Kageha
D530/1162/2017
UoEm   
 Influence of top management diversity and organizational culture on the performance of constitutional commissions and independent offices in Kenya   
 Proposal presentation
Research Interests:
My area of research interest is generally in strategic management and entrepreneurship